Retaining Walls
Please click thumbnail image to view PDF brochure, or Right Click and Save As to retain a copy.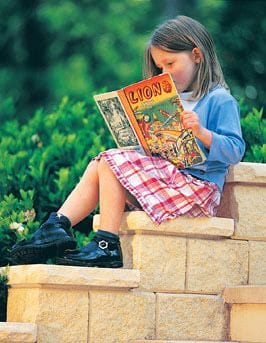 Pave World's Extensive range of retaining walls & Garden edging can transform your outdoor space, creating beautiful garden beds, terrace & retaining wall to you can make the most of the space provided.
A variety of textures, colours and styles from many various brands give you, the customer the widest choice for a stylish and/or practical finish. All of our walls systems come with Instruction manuals for easy installation or we can provide an installation service from one of our experienced and professional landscaping contractors.
You can also bring your measurements to one of our stores around Melbourne and see our helpful staff for a complete calculation of products required or advise so you get the most appropriate product for your landscaping needs.
Click here to view our DIY Laying Guides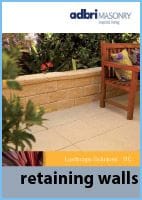 Adbri Masonry will have the perfect retaining wall solution for your next project. From making better use of sloped land to simple garden edging.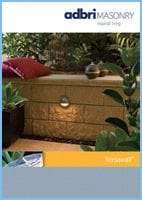 Versawall system is a unique interlocking retaining wall system which is perfect for reclaiming sloping land and constructing garden beds and planter boxes.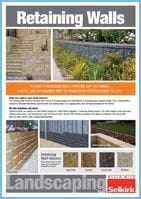 Selkirk Retaining Wall Systems add more than a touch of beauty, prestige and visual interest to any landscape or garden design.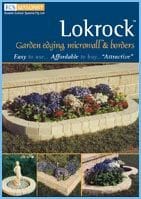 Lokrock allows you to easily create garden edging in virtually any shape you want with only one type of unit. It is generally used to divide garden beds from lawn areas, create circle features, borders and micro-walls.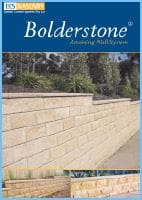 Bolderstone retaining wall systems boasts a large format split face. Ideal for medium to large walls where a bigger block is required. It can be purchased with either a split-face finish or a bolstered-face finish in a range of stone-like colours.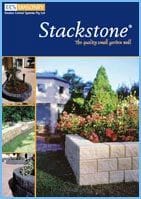 Stackstone is the original small garden wall for edging. The wedge shaped block allows the user to easily create curved or straight walls with the one unit. It does not require the extra cost of purchasing capping units.
Click here to view images of the retaining walls